Tiled Conservatory Roof Replacement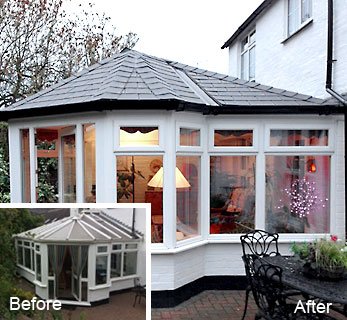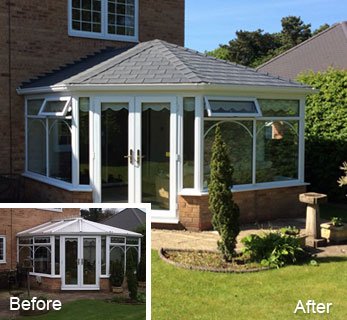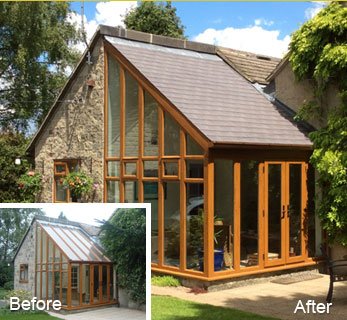 Transform your conservatory with a Warm Tiled Conservatory Roof from Abbey & Burton Glass. These light weight aluminium insulated roofs transform your conservatory into an all year round living space, making the room warmer, cooler and quieter.
Our Warm Tiled Conservatory Roofs offers you...
A room with a view
A space to relax and unwind
Wine and dine with friends & family
An ideal place to work from home
We ensure easy installation and have extensive experience in this type of work. This type of roof is an ideal replacement for all types of glass or polycarbonate roofs just contact us today if you have any questions about your current situation.
For help or advice on our Warm Tiled Conservatory Roof Replacements please call 01332 371883 or fill out the contact form below and we will be in touch as soon as possible.
Testimonial
My wife & I are absolutely thrilled with the final result, time quality and service was brilliant, I would have no hesitation in recommending your company.
Mr & Mrs T - Nottingham - Dec 2019
We are very pleased with the creation of our new Garden Room and would like to thank all the various people who worked here. Their skills and application were impressive and the men themselves very easy and pleasent to have around.
Mr & Mrs B - Etwall - May 2020