Curtainwall and Patent Glazing in Derbyshire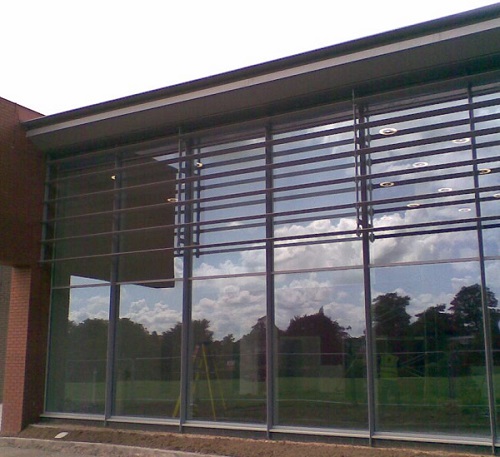 Specialising in both new build and refurbishment work, Abbey Glass & Burton Glass Commercial Departments fabricate and install Architectural Aluminium and PVCu systems in Derbyshire and throughout the East & West Midlands areas. Abbey Glass & Burton Glass are approved 'Kawneer' and 'Comar' Aluminium Systems fabricators and installers. As well as Curtainwall and Patent Glazing, Abbey Glass also provide Commercial Windows and Commercial Doors.
Curtainwall and Patent Glazing Options
Available in both polyester powder coated paint finish and anodised aluminium finish
Thermally broken system
Dual coloured option available, outside colour different to inside
Zone drainage using dry gasket glazing
Concealed vent option
Full range of structural mullions to suit windload and deadload applications
Rooflights, canopies and barrel vaults
Full range of adjustable corner mullions
BS6375 and BS5768 weather rated
Glazing options from 4mm to 39mm
Further Curtainwall and Patent Glazing Information
For more information and competitive quotations regarding Curtainwall and Patent Glazing in Derbyshire please email Simon Law at enquiries@abbey-glass.co.uk. Or contact Abbey & Burton Glass online, for more information.