Aluminium and Timber Composite Windows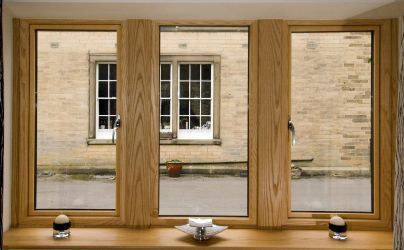 When replacing your windows and doors you may want to consider the most elegant and design led solution - Aluminium and Timber Composites.
Tough durable Powder Colour Coated finish externally, warm to the touch timber internally. Combine these with high performance sealed units to give you beautiful, durable energy efficient windows.
Traditionally, windows in the UK were single glazed and made with very slim timber sections. With the advent of double glazing and bulkier frame materials, the sections became bigger, often changing the character of the home and reducing light into the rooms.
With our Aluminium and Timber Composite frames the balance is restored, elegant profiles maximising natural light.
Aluminium and Timber Composite Window Design
Consistency in design on the outside with a careful use of colour can transform the look and value of your home. With options inside for either traditional stained or contemporary painted finishes.
Available as top or side hung casement windows, Entrance doors, French doors and Bi-Folding doors.
We have combined the strength, durability and security of aluminium with the beauty of wood to provide a truly aesthetically pleasing residential application.